From £16.95 (£14.13 Excl VAT)
Marrutt Photo Dye-Based Inkjet Ink for Epson 1500W
Pound sterling (£)

Euro (€)

United States dollar ($)

Australian dollar ($)

New Zealand dollar ($)

For shipping
today
, order in the next:
About the Marrutt Photo Dye Inkjet Inks for this Printer
Marrutt Professional Photographic Dye-Based Inkset
Exceptional Printing Quality! The popular dye-based Marrutt Professional Photographic Inkset provides a good colour match to Epson "claria" inks (also dye-based) and exhibits vivid colours, good rich blacks and a superb high gloss. In common with the OEM product, this six channel dye inkset comprises Black, Cyan, Light Cyan, Magenta, Light Magenta and Yellow.
Easy To Profile
These inks are extremely easy to profile. Used with only basic settings they still produce impressive prints making this essentially a "plug and play" inkset. For the more critical photographer however, generic profiles are available to download on this web site and one FREE custom profile (worth £30) is included with every set of ink you purchase.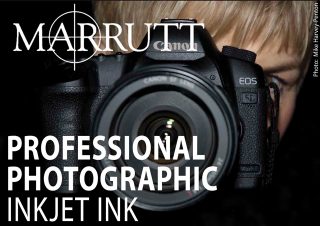 Used on a Wide Range of Inkjet Papers
The Marrutt Professional Photographic Ink is compatible with a wide range of media brands and produces fantastic results with all Marrutt professional papers.

Huge Cost Savings
Available in 60ml and 125ml bottle sizes. The 60ml bottles are equivalent to 6 sets of OEM cartridges and the 125ml bottles 13 sets, saving approximately 90% on your ink costs.
For complete sets and individual refill prices plus ordering info, 
CLICK HERE
to return to the top of the page